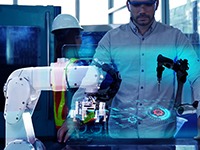 No one company can deliver a complete digital solution.
Digital transformation is expected to deliver incredible benefits, but it may take an ecosystem of digital leaders to get transformation done for customers. Helping our customers achieve digital transformation is what our e-F@ctory Alliance is all about.
The alliance, which now numbers over 450 companies from around the world, has already delivered a wide array of connected solutions. By working with best-in-class digital leaders, we can provide a complete smart manufacturing solution. Smart manufacturing will make it possible for customers to optimize factories and even their entire engineering and supply chains.
Industry leaders must work together to make smart manufacturing a reality.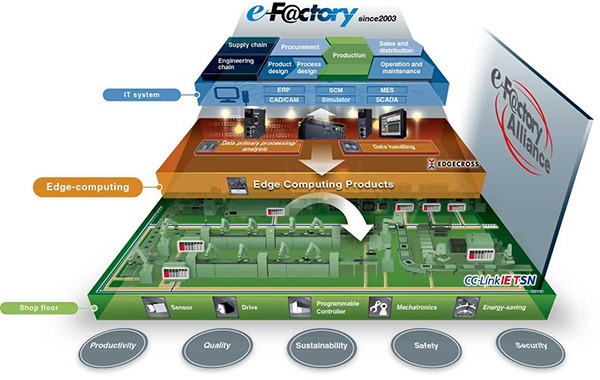 As a leader in digital transformation, Oracle is a member of our e-F@ctory Alliance. Oracle and Mitsubishi Electric are working together to develop an internet of things (IoT) platform for smart manufacturing. Our joint customers use Oracle ERP (enterprise resource planning) and SCM (supply chain management) cloud applications to analyze operational data generated by Mitsubishi Electric Automation solutions in their manufacturing environments.
Tackling the big challenges.
Mitsubishi Electric was invited to take part in Oracle's latest Industry Innovation Lab. Our president, Scott Summerville, was honored to have our company participate and privileged to be part of an exclusive group of 30 digital leaders at the grand opening. It was a real pleasure working with Oracle and all the participants.
Mitsubishi Electric Automation is one of 30 digital leaders participating in the Oracle Industry Innovation Lab for Construction and Engineering.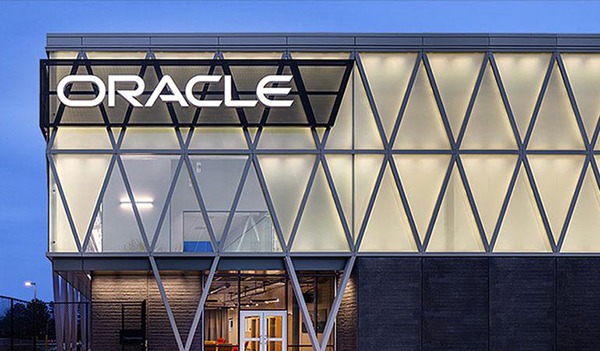 https://www.oracle.com/news/announcement/oracle-expands-global-network-of-industry-innovation-labs-2022-04-26/
Oracle Industry Innovation Labs are located around the world. These innovation incubators are designed to help businesses tackle their most complex challenges. The new lab focuses on the construction and engineering industry. Other labs focus on utilities, communications, and manufacturing.
The future of construction can be found in the Oracle Industry Innovation Lab, which has everything from robot dogs to AI and drones.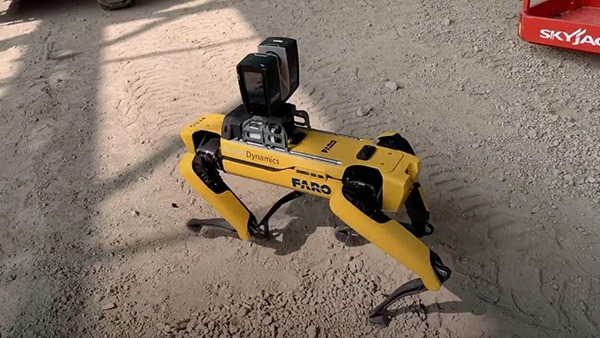 The goal of these collaborative labs is to explore the power of a connected ecosystem. Customers engage with participating companies and each other to:
Discover new use cases for technologies like visual progress monitoring, sensor-based tracking, digital twins, autonomous laser scanning, etc.
Discuss implementation scenarios that reduce cost, mitigate risk, and foster better outcomes.
Accelerate digital transformation for joint customers, so they can improve productivity, profitability, and sustainability.
Keeping your digital options open.
Working together to propel industry forward is why we also work with industry consortiums like the CC-Link Partners Association – CLPA. This association developed CC-Link IE TSN, a network that incorporates time-sensitive networking technology. Process and Control Today says, "CC-Link IE TSN helps businesses get closer to the future 'Holy Grail' of industrial communications. It's the first open industrial Ethernet to combine gigabit bandwidth with time-sensitive networking," which we believe is essential for smart manufacturing.
Mitsubishi Electric Automation supports open integrated networking across the manufacturing enterprise.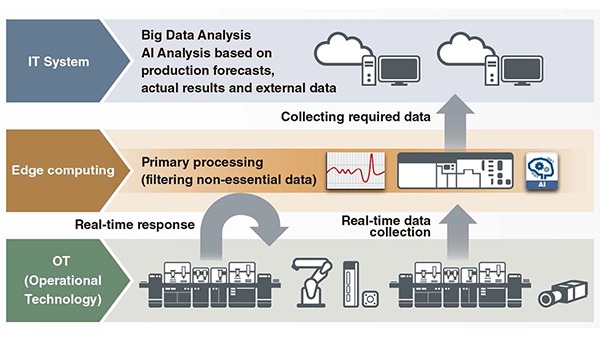 https://iebmedia.com/technology/tsn/smart-factories-targeted-by-cc-link-ie-tsn-technology/
CLPA members are now taking on IT/OT convergence, addressing tough questions like:
Where is data best handled?
What are the cybersecurity implications?
How can backwards compatibility be addressed to take maximum advantage of older systems?
How can edge and cloud work hand-in-hand?
How can real-time and historical data best be used to optimize production?
Mitsubishi Electric's vision of an e-F@ctory enables smart manufacturing through IoT-based big data utilization.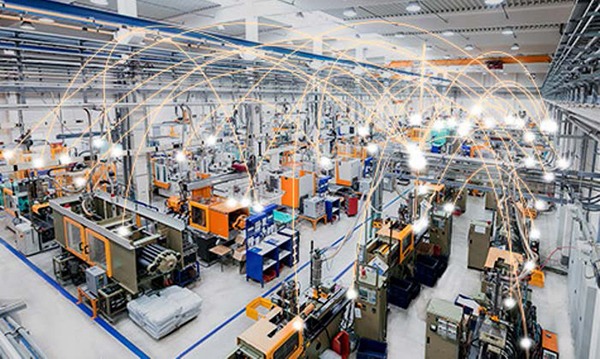 https://us.mitsubishielectric.com/fa/en/solutions/efactory
Unlocking the power of real-time data.
Smart manufacturing – the collection, visualization, and analysis of data for the optimization of manufacturing operations — requires shifting to a more fully-connected factory made up of an Industrial Internet of Things. These "things" are smart and always connected.
Open software platforms like ICONICS make it possible to unify, analyze and mobilize data in real-time across disparate devices.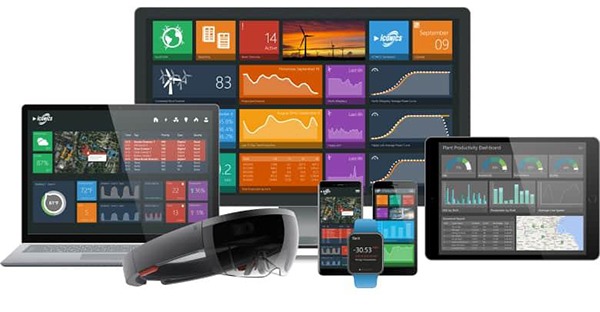 Pervasive "always-on" connectivity will make it possible to pull data from across an entire operation and use it to improve productivity and profitability.
"2022 will be an inflection point for American Manufacturing because the decades-long vision of smart manufacturing is now attainable."
– Scott Summerville, President, Mitsubishi Electric Automation
Many of the constraints and challenges with foundational technologies have now been addressed with technologies like:
Smart automation technology
Intelligent automation software
Cloud and edge computing
Industrial 5G
Industrial time-sensitive networks
Forbes says, "The Internet of Things is the bridge between the IT and OT worlds." IoT and IT/OT convergence are at the heart of the fourth industrial revolution – Industry 4.0.
Mitsubishi Electric has been honing its "digital chops" for decades.
Transformation to more productive and interconnected manufacturing will happen in stages. Mitsubishi Electric can help you on your digital journey, because we've already taken that journey at Mitsubishi Electric Nagoya Works in Japan. This smart factory is a perfect example of the power of partnership.
Mitsubishi Electric Nagoya Works in Japan is a perfect example of the power of partnerships.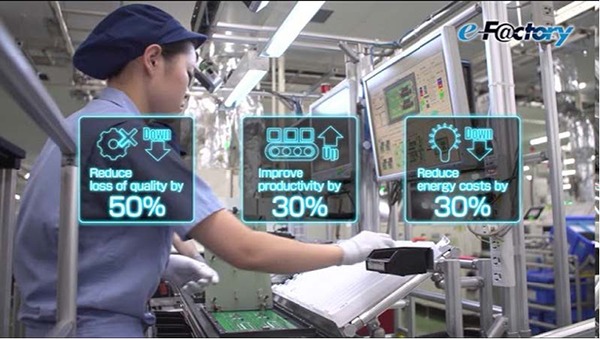 The factory produces automation and mechatronics products, which include PLCs, CNCs, VFDs, robots, servo amplifiers, motors, and HMIs. Smart manufacturing has been implemented as a holistic strategy. Everything from the factory floor to the boardroom is connected.
By integrating IT and OT, Mitsubishi Electric can make better decisions faster, because it has a single view of operations. Mitsubishi Electric has received other big benefits from digital transformation too, including
30% decrease in costs
70% increase in productivity
96% reduction in power consumption
We've learned a lot from the transition to smart manufacturing. We're applying what we've learned to all the industries we serve across the supply chain. We're working with alliance partners to make automation work in modern supply chains by helping customers automate and connect every aspect of their value chain to increase productivity, profitability, and sustainability.
You can see this collaboration on display in the Oracle Industry Innovation Lab. Join our community so we can experience it together.
Automation Solutions Ingredients
Learn more about CC-Link IE TSN and Mitsubishi Electric's e-F@ctory Alliance, and see how we work together with other companies to help industry professionals on their path to IT/OT convergence and digital transformation.
Work with Us and Succeed
We love our customers and the challenges they bring to us. We also like to let our customers shine by discussing how we worked together to solve their biggest challenges. If you have a challenge that needs to be solved and would like to be our next BIG success story, reach out to us and let's connect!