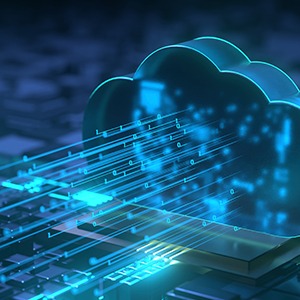 Companies today want to manage the health of their assets, whether it's an entire building or a production line, so they can optimize performance and reduce costs. This requires real-time visibility into both on-site and remote assets.
SCADA systems and data historians are deployed to capture this operational information and HMIs are used to visualize the data and begin to analyze it for decision-making. When remote assets are involved, however, it becomes uneconomical to provide a SCADA system or HMI for every piece of equipment.
A practical answer to this challenge is to use a solution like ICONICS' remotely managed IoT gateways, combined with cloud analytics. These on-premises gateways can be configured to collect and send all the necessary data to a centralized historian and HMI/SCADA system running in the cloud. This architecture provides the crucial analytics, alarming, dashboards and automated notifications essential for remotely monitoring operations and improving the performance of your assets.
This software solution, called IoTWorX, is used with qualified and tested edge devices and combines ICONICS' cutting-edge IoT software technology with its proven HMI/SCADA, analytics and mobile solutions running in the cloud. IoTWorX offers remote connectivity to virtually any automation equipment through supported industry protocols such as OPC UA, BACnet, SNMP, Modbus, databases, web services and more, and through its partnership with one of the leading industrial communications providers, Takebishi.
IoTWorX provides secure cloud communications to deliver information to Microsoft's Azure through their IoT Hub. Data is then available to Microsoft Azure applications and the ICONICS GENESIS64 suite of solutions.
Remote IoT gateway management is one of the most important benefits of this solution. It means the IoT gateway doesn't have to be preprogrammed; in fact, the box can simply be delivered on-site for your IT staff to install. The gateway will securely connect with cloud services and can be managed remotely.
Another unique benefit is that IoTWorX isn't just a communications interface. It supports data visualization through onsite user-defined dashboards and delivers local alarm handling. Users can then view local displays of KPI information, providing timely insight into operations.
For visualization, the IoTWorX gateway supports ICONICS KPIWorX, which means you can connect to the local gateway with any type of mobile device or web browser with network access. You'll be able to pull up local displays of information for the KPIs you need.
IoTWorX is also crucial for a quick turnaround in addressing alarms since you don't have to wait for an alarm to be published from a cloud-based system. And even if connectivity to the cloud is lost, your local alarming will continue to operate. Additionally, concerns about security while publishing data to the cloud are alleviated since IoTWorX publishes data securely to the cloud through Microsoft IoT Hub, one of the most secure data brokers available.
IoTWorX delivers a powerful value proposition. You can use this toolkit to collect data locally with store and forward, and then send it to a central historian (like Hyper Historian) and a SCADA system (like GENESIS64). And from that central control point, you can remotely manage your gateways and monitor all your assets.
IoTWorX is also ideal for customers who want to build a business around providing a service to monitor these assets and can also provide additional services such as troubleshooting and truck roll outs to fix assets before the customer even knows there's been a failure. Moreover, this service can also include generation of monthly reports to show different metrics like the amount of energy used, the number of hours equipment ran, and maintenance needs and scheduling.
IoTWorX is for any sized company, not just for the large and established. ICONICS has a substantial amount of experience and knowledge in helping and guiding companies, no matter the size, on their digital transformation journeys as shown in this ICONICS product video. Get in touch, so we can talk about how to get your company started on making the most out of your remote assets and, by extension, making the most out of your operations.
Learn more about DeviceXplorer OPC Server, which can be bundled with the ICONICS software suite.
Work with Us and Succeed
We love our customers and the challenges they bring to us. We also like to let our customers shine by discussing how we worked together to solve their biggest challenges. If you have a challenge that needs to be solved and would like to be our next BIG success story, reach out to us and let's connect!