Discover The Power of Industrial Robots
Mitsubishi Electric Industrial Robots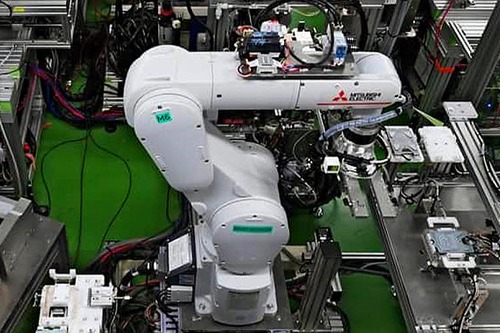 Industrial Robot Applications
Rising labor costs. Widespread labor shortages. Fast-paced technological advances. Decreasing equipment costs. Increasing competition. These evolving market conditions have set the stage for rapid adoption of industrial robots.
According to the International Federation of Robots (IFR), almost three million industrial robots are working in factories around the world. These workhorses handle the tedious, expensive, time-consuming, dirty, dull and dangerous jobs, so human workers can take on more valuable and rewarding tasks.
As an industry leader in factory automation, Mitsubishi Electric can help you choose the right robot for your application and put you on the path to improved production.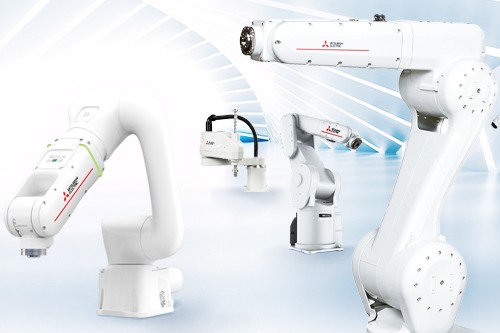 Industrial Robot Solutions
Choosing the right robot is a nuanced process that balances application requirements with business priorities and budget restrictions. Different types of industrial robots may be used for many of the same applications.
Whether you need an industrial robot for packing, palletizing, tending, assembling, handling or processing, Mitsubishi Electric has a solution for you. Our industrial robots are easy to integrate, program and deploy in existing workflows. A growing number of companies — including small and mid-size manufacturers — are using our industrial robots to solve some of their biggest production challenges.
Let us find the right solution for your application, environment and workflow.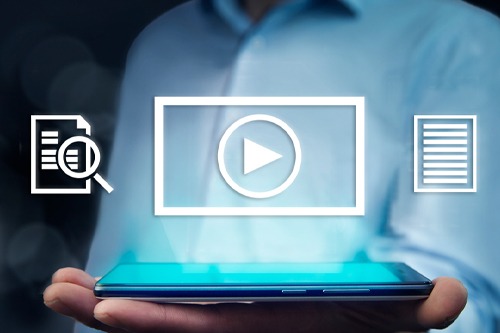 Industrial Robot Resources
An industrial robot investment is an important one. You want to make sure it will provide the desired return on investment and deliver ongoing benefits that pay big dividends over time. Our industrial robots are built with the same quality, performance and compatibility that are the hallmarks of all our factory automation solutions.
Whether you are purchasing your first industrial robot or your hundredth, we hope you will find these resources helpful. They are designed to guide you through the robot selection process and to help you select not just the right robot, but the right robot provider.
Get In Touch
If you're ready to see how Mitsubishi Electric can help you implement industrial robots in your factory, plant or warehouse, let's connect.
Build Your Application
Getting the right solution to your problem is challenging. Our Robotics Team at Mitsubishi Electric has the experience, tools, and resources to help you to get the right solution.