Industrial Robot White Papers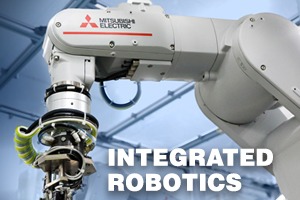 Integrated Robotics Improve Machine Performance, Demand Response and Competitiveness
Robotic growth in the packaging industry has tripled in the last five years, and OEMs and end users alike are reaping the benefits of automated technology. Integrating your machine designs with robotics has been shown to result in improved OEE, schedule coordination, seamless production, and faster changeovers.
2D vs 3D Vision: Which is right for your robotic application?
Don't spend valuable resources on a robotic vision system before exploring which is right for your needs. Understanding the benefits and limitations of different vision systems will give you the confidence to move toward the best solution for your application. From basic inspection to complex pick-and-place or random bin picking, robotic vision systems are becoming commonplace, but knowing the best solution for the job is not. Learn more in this white paper.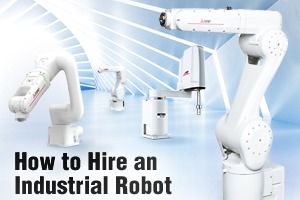 How to Hire an Industrial Robot
Meet your new hire. He or she is part of a growing group of industrial robots. They may not have much personality, but they're reliable, capable, and willing to work 24/7. They'll even work holidays…for no extra pay! And they complement their human counterparts, freeing them for non-mechanical tasks.
Get In Touch
If you're ready to see how Mitsubishi Electric can help you implement industrial robots in your factory, plant or warehouse, let's connect.
Build Your Application
Getting the right solution to your problem is challenging. Our Robotics Team at Mitsubishi Electric has the experience, tools, and resources to help you to get the right solution.