Industrial Robot Product Overviews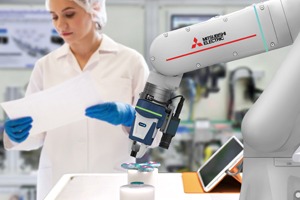 ASSISTA Collaborative Robot
The MELFA ASSISTA is Mitsubishi Electric's newest robot offering, specifically created to work in a cooperative environment. ASSISTA is a collaborative robot that can share a workspace with human interaction for a wide variety of applications. Easy control, programming, and connectivity provide operators with the skills they need to interact with this robot quickly and efficiently.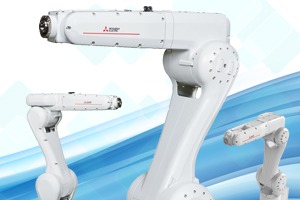 MELFA RV-8CRL, Mitsubishi Industrial Robot
Mitsubishi Electric's next offering for the FR Series Robot lineup. The RV-8CRL robot is a high-quality, low-cost solution that offers a high level of versatility due to its slim and compact design. This makes the RV-8CRL well suited for a wide variety of applications.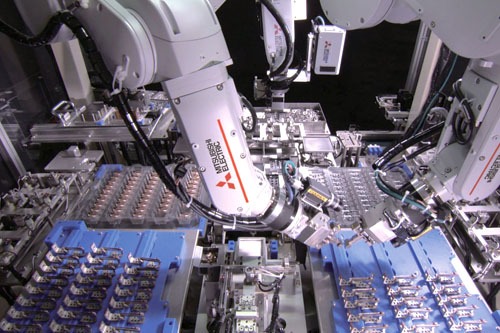 Next Generation, High Performance Industrial Robots
With consumer needs rapidly evolving towards increased diversification and reduced time to market, today's manufacturers face a time of considerable change. It is no longer enough for industrial robots to simply perform a single task. Industry now demands robots with the capacity and flexibility to readily take on more sophisticated tasks. The MELFA FR-Series provides new, more intelligent solutions that underpin "Next-Generation Manufacturing", offering a simpler approach to advanced and flexible production.
Get In Touch
If you're ready to see how Mitsubishi Electric can help you implement industrial robots in your factory, plant or warehouse, let's connect.
Build Your Application
Getting the right solution to your problem is challenging. Our Robotics Team at Mitsubishi Electric has the experience, tools, and resources to help you to get the right solution.