Safety and efficiency are critical in both industrial and commercial crane operations. Mitsubishi Electric has patented unique anti-sway and load based speed control algorithms in the FR-A800-CRN VFD to ensure stability and predictability of load movements in both overhead and gantry cranes.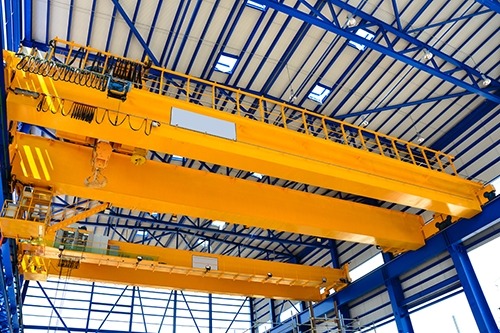 Paired with iQ-F Series controllers and GOT HMI, the VFD delivers precise control interfaced with operator and/or computer-based commands for faster load and unload operations.
Anti-vibration and continuous auto-tuning stacker cranes provide highly reliable performance with adjustable tolerances to mitigate faults and offer predictive maintenance functions, creating a robotic material handling solution for crane applications.