INNOVATIVE PREDICTIVE MAINTENANCE CAPABILITIES

FOR MATERIAL HANDLING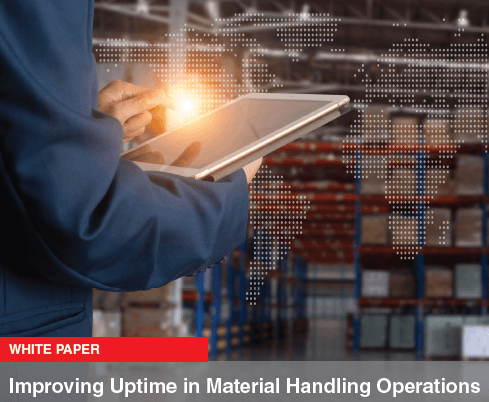 A major benefit of digitalization is the ability to analyze and optimize machine performance in real time, using data generated by embedded sensors fed into industry clouds.
The convergence and adoption of IT technologies with automation systems have produced a number of innovations for OEMs to lower their total cost to deploy, as well as service their fleets. As more and more manufacturing lines are integrated from front to back end, machines are linked together to form a digitized value chain with visibility to every aspect of machine performance, operator effectiveness, and production throughput and quality. This, in turn with AI innovations, allows accurate predictions of maintenance needs to arise from the very machines that need it.
This white paper discusses:
Enabling predictive operating environments
Early-stage machine learning
Cloud drives predictive capabilities
Advancing robotic maintenance with AI
The emergence of new OEM business models
Download our white paper "Predictive Maintenance for Material Handling" today and uncover that OEMs are now reaching for more innovations, including the use of cloud, AI, and machine learning that allow them to lower their cost to deploy and service their customers, while improving their response times and providing operational improvements.
Interested in other material handling topics? View our white papers section.