Discover Automated Material Handling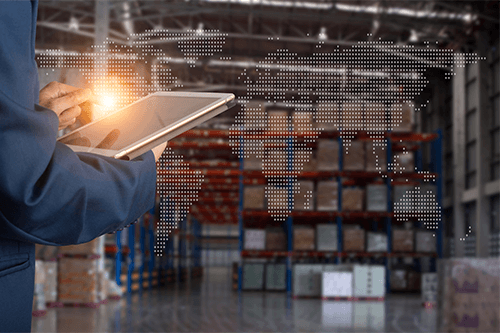 MATERIAL HANDLING INNOVATIONS:
Today's conveyance and handling applications are connected, mobile, and autonomous. As manufacturing and logistics operations become increasingly integrated, automation technologies are adapting to create improvements in throughput, efficiency, and cost. Mitsubishi Electric provides a complete portfolio of smart automation innovations on a common platform to assist you with your material movement needs to provide the most efficient and innovative solutions for automated material handling processes. Our innovations range from anti-sway technology in our drives to machine learning to Industry 4.0 integration.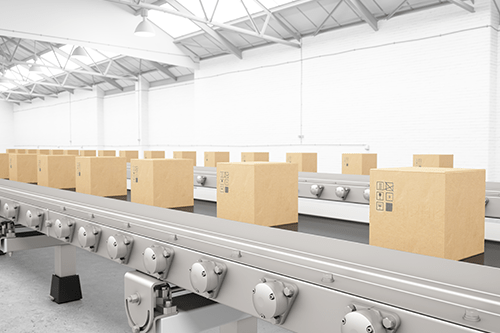 MATERIAL HANDLING SOLUTIONS:
Whether manufacturing conveying equipment, cranes and hoists, or developing completely automated material handling and warehousing systems, Mitsubishi Electric provides the technology necessary for the best results.
As a leader among material handling automation companies, Mitsubishi Electric provides customized solutions to fit your unique needs. Whether you need a complete materials handling system, are looking for a conveyor automation systems manufacturer, or need to upgrade your warehouse execution systems, we can provide the machines that will perfectly complement your industry, current production level, and future projected output range.
Mitsubishi Electric provides automated storage and retrieval systems, distribution center automation, and warehouse execution systems for use in any industry and any size operation. Don't fall behind and let your industry competitors pass you up as they dive head-first into Industry 4.0 integration. Utilize our industry-leading materials handling system to stay on the cutting-edge, gain on your competition, and provide products to customers faster and at higher volume than you thought possible.
Thanks to our common platforms, you can connect your machines and systems together to provide the data and intel necessary to make executive decisions. Find gaps in your processes, close holes that cost time and money, and increase your production levels to suit growing needs in your customer base. As the premier conveyor automation systems manufacturer and distribution center automation designer, we make it our goal to provide you with solutions that take your business and production capabilities to the next level.
All of our solutions are on a common platform that easily connects to any of our portfolio of offerings. We are here to help determine what solution fits your need from our line of advanced products and provide the technical know-how to get you started and keep your business running smoothly. We offer a suite of products with completely integrated architecture that pairs with your machines for a start to finish fully automated process. Don't settle for mediocre solutions that hold your business back from becoming all it can be. Ask about our automated solutions for conveying, palletizing, part transfer, automated storage and retrieval systems, and more.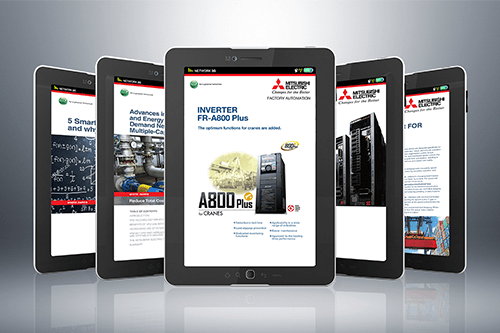 MATERIAL HANDLING RESOURCES:
Because automated material handling systems are a significant investment, informative resources for your research are available on our site free of charge. Get a better understanding of the potential solutions for your challenges with leading products from Mitsubishi Electric, a world leader in innovative automation products. Resources will be regularly added as they become available, from white papers and blog posts to application guides and videos.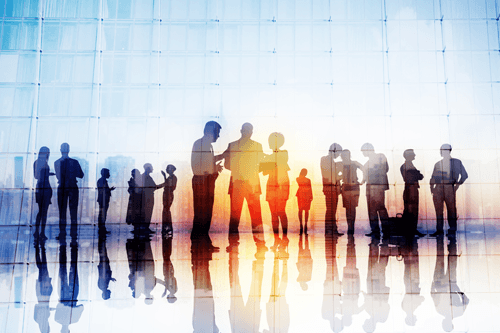 INQUIRIES:
Are you ready to see how Mitsubishi Electric can help you solve your biggest challenges and stay ahead in a competitive environment? Let's connect! Call, email, or join our community today to get in touch with a Mitsubishi Electric specialist in your area. In this section of the site, you can contact sales and support, request a quote, and find a local distributor of Mitsubishi Electric automated material handling products.
Learn what Mitsubishi Electric can do for you
Discover Automated Material Handling