Miller Process Coating Company optimizes machine performance with Mitsubishi Electric components and service
Solution
MR-J4 Servo Drives and Motors
SSCNET III/H Fiber Optic Cables
CC-Link Remote I/O Modules
LD77MS Simple Motion Module
L Series PLC
GOT2000 Series HMIs
Miller Product Benefits
Clear, well-synchronized multi-color registration
Reliable components
Fast-curing, environmentally-friendly UV inks
Mitsubishi Electric Value-added Advantages
Easy to tune servo system
Fast communication links
Low interference cabling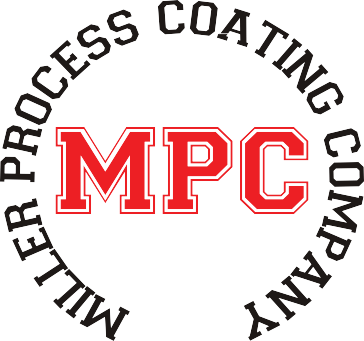 BACKGROUND
Miller Process Coating Company of Pittsburgh, Pennsylvania manufactures screen printing equipment for the container decorating market, allowing ad specialties companies and similar customers to print colorful logos directly on cups, glasses, mugs, bottles and other cylindrical items, whether ceramic, glass, plastic, aluminum or stainless steel. The only American company specializing in this technology, Miller traces its history back to Miller Pottery Engineering Company, a family a business founded in the 1930s, with the grandson of the original founder, William J. Miller III, creating Miller Process Coating Company in 1985 to focus the company's core competencies in this specialized market. The developer and patent holder of the first automatic laser registration system, and with more than 500 machines in operation worldwide, Miller is considered a leading global innovator in the production of screen printing equipment for cylindrical wares.
CHALLENGE
According to Miller Engineering Manager, Pat Quattrocchi, the company had long been dissatisfied with their controls suppliers, and had been forced to switch several times,
citing poor support and mediocre product performance in many cases. By the time the company was in development with its current flagship product, an 8 color, UV Cure Printing Machine with 17 axes of motion, 16 of which had to be carefully synchronized, he notes that the constant challenges really came to a head, with supplier problems detrimentally impacting the performance of his machines. Over a five year period, Miller used products in turn from at least four different manufacturers, and experienced issues among them including servo motors with excessive noise and vibration, difficult programming environments, poor color synchronization and registration, high costs, and, especially, poor overall support and service. Frustrated, Quattrocchi fortunately found local distributor Proud Company, who swore by the quality of Mitsubishi.
Miller Process Coating Company optimizes machine performance with Mitsubishi Electric
components and service
Electric products in these applications, and also assured him that they had the skills and ability to provide the high-quality support service that Miller had been lacking. "For me, support is huge and touches upon everything— that's writing the programs, supporting the programs, solving the inevitable problems that come up and more. I want someone who knows the products and can make them do what I want them to do," said Quattrocchi. "And that's why I'm liking the Mitsubishi solution right now because I'm getting that—finally."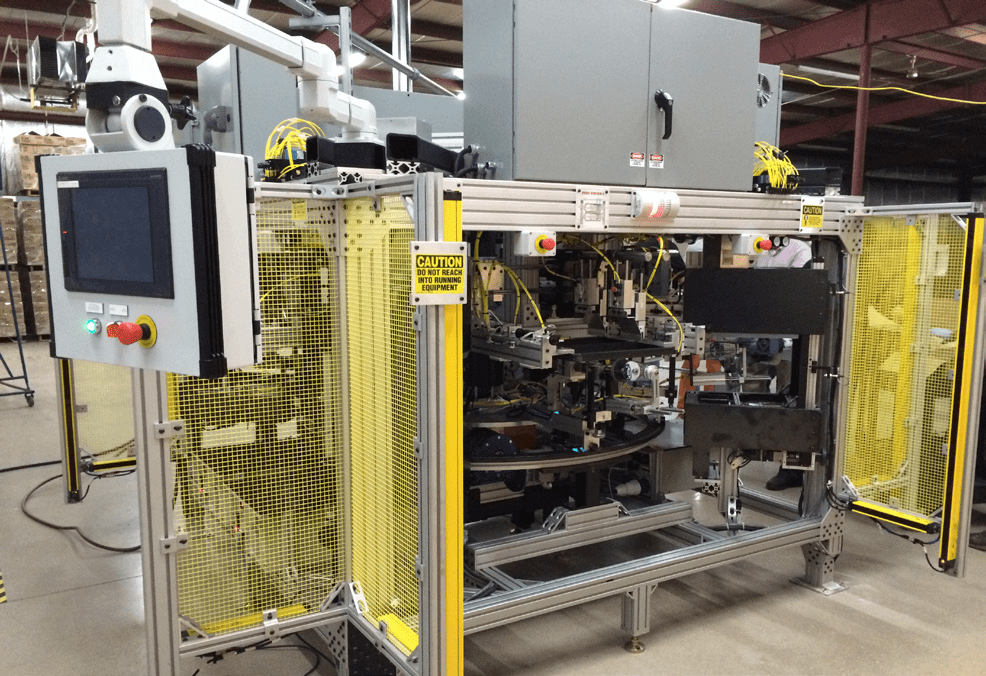 SOLUTION
With the distributor by their side, Miller began using all Mitsubishi Electric components as they manufactured the next eight color UV machine ordered. One of the
first things they noticed was an improvement in the performance of the servo system. "Our most recent incumbent supplier had a big tuning issue—their motors would vibrate and sing and be very hard to tune properly," said Quattrocchi. "We saw the difference right away with Mitsubishi motors – they are very easy and quick to tune." Quattrocchi notes that he and his team also took an instant liking to Mitsubishi Electric's fiber optic cables. "Every other manufacturer I'm aware of provides standard copper cables, which can pick up a lot of interference from the heavy AC wires adjacent to them in the cabinet," he said. "Mitsubishi's fiber optic cables weren't impacted by micro signals and didn't give us the noise problems
which had plagued us before." After some tweaking from Mitsubishi Electric and the distributor, Quattrocchi also reports that, due to factors such as efficient CC-Link communications, the Mitsubishi Electric driven version of the machine now delivers the finest multi-color registration of any iteration before, providing their customers with superior print quality and limited loss of product. In addition, he notes, the superior registration also allows customers to run the machine faster without concerns about losing quality, helping them achieve superior speed and throughput as well. "The Mitsubishi system definitely provides better registration and drives faster production speed than any of the many solutions we've tried before," he said.
RESULTS
Due to the success of the Mitsubishi Electric components in their flagship 8 color UV screen printing machine and the outstanding—and unprecedented—support they have been receiving from their Mitsubishi Electric distributor, Miller moved to begin converting all of the machines in their product line to Mitsubishi Electric components, starting with their next largest machine, their 4 color/5 axis printer. Shortly thereafter, Miller began production on an entirely new machine based on customer requests—this time benefitting from Mitsubishi Electric components and support from the beginning. Miller's MPT-100 flame treatment machine pre-treats glass, plastic, ceramic, and steel to allow for optimum UV ink adhesion. With the MPT-100 successfully received by their customers, Miller is now upping the ante with the MPT-200, a larger flame pre-treatment machine capable of handling multiple pieces at once. Likewise built with all Mitsubishi Electric components, the MPT-200 will hit the market shortly. "Everything here is now Mitsubishi since we made the switch in that first 8 color machine," said Quattrocchi. "It's very hard to switch suppliers; with all the changes and reprogramming, it's a very painful and frustrating process. We've done it four times now and we don't want to ever have to do it again. Now, with the quality of Mitsubishi products and support service we receive, I don't think we'll have to."
Become Our Next Success Story
We love our customers and the challenges they bring to us. We also like to let our customers shine by discussing how we worked together to solve their biggest challenges. If you have a challenge that needs to be solved and would like to be our next BIG success story, reach out to us and let's connect!