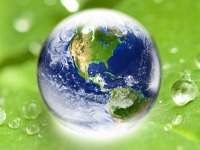 Modernize Water Operations to Minimize Costs
Securing the future of water
Addressing aging water infrastructure continues to be one of the most pressing issues facing the municipal water sector, according to WaterWorld Magazine. Many water supply and treatment systems in the U .S. are more than 30 years old and have had little or no upgrades. The municipal water sector has been plagued by leaks, lead pipes and lack of capital funding.
The lack of investment in infrastructure is not the only problem. The water industry is challenged by:
An aging workforce – older workers are retiring at record rates and taking their years of experience and vast knowledge with them
An increase in cybercrime – the frequency of ransomware events is putting a spotlight on the need to modernize water operations to protect them from bad actors
Growing regulatory requirements – the list is long and now includes new regulations outlined in America's Water Infrastructure Act
The need to conserve water – with record droughts in entire regions of the country, preventing the depletion of water supply resources has shifted from 'nice to do' to 'need to do'
All of these challenges can be addressed through smart water automation and integrated control solutions like:
SCADA (supervisory control and data acquisition)
PLC (programmable logic controller) and
DCS (distributed control system)
Increasingly smart and connected SCADA systems help utilities tackle big challenges like:
Maintaining high water quality standards
Reducing the environmental impact of water treatment and distribution
Minimizing the cost of water operations
Increasing the effectiveness of operators
The American Rescue Plan Act of 2021, if it passes Congressional hurdles, will undoubtedly accelerate the deployment of these important technologies. This once-in-a-generation funding allows for a broad range of necessary investments in water and sewer infrastructure.
Water treatment, transmission and distribution
Source rehabilitation and decontamination
Water system consolidation
New systems development
Decentralized wastewater treatment systems
Water conservation, efficiency and reuse projects
Security measures at publicly-owned treatment works
The need is undeniable. The opportunities are massive. There's no better time to make the move into a more digitized and automated environment. Changes made today will help utilities:
Maintain high water-quality standards for decades to come
Improve water treatment options and reduce energy and chemical use
Protect your water system from unpredictable threats and failures
Complete the Risk & Resilience Assessments and Emergency Response Plans required for compliance with America's Water Infrastructure Act
Enable energy and cost-efficient water distribution and treatment
It's time to get smart
If you're using SCADA currently, how old is your system? Does your SCADA computer still run Windows 95? How useful is your SCADA data? Does your HMI still have all those pixelated graphics? If your SCADA system is decades old, you're at risk of or may already be experiencing:
Bypasses
Water, chemical and energy waste
Non-compliance
Unplanned expenditures
For these and other reasons, the water industry is embracing new ways of controlling and managing infrastructures. These new processes include:
Remote water management – freeing operators to manage operations from anywhere and on any devices is much more efficient than having operators chained to a physical workstation
Centralized water treatment plants – eliminating process silos and integrating information across the operations enables more efficient and effective, data-driven management and eventually autonomous control over operations
Automated decision-making – fast data collection across the system and advanced data visualization won't just improve incident response times, it will pave the way for preemptive incident management
Digitized leak detection – data analytics, sensors and communications will allow municipalities to dramatically reduce waste and use water as efficiently as possible
Cybersecurity – as water treatment plants are increasingly targeted by ransomware attacks, security measures and anti-cybercrime contingency plans have become necessary
All of these new processes are made possible by maturing technology in these key areas:
Industrial automation hardware – Next-generation SCADA hardware (e.g. PLCs, VFDs, etc.) enables efficient, effective automation of water treatment and distribution, less manual interaction and control, and zero downtime through preventive maintenance
Cutting-edge SCADA software – The latest SCADA software allows you to connect your islands of automation as well as disconnected applications and devices, contextualize data, visualize your industrial automation data in a much more meaningful way and better utilize data to improve operational efficiency
High-performance HMI – New human-machine interfaces (HMIs) let you empower a remote workforce with enhanced situational awareness; operators can instantly see the overall health of the entire system, quickly assess system performance and effectively resolve and even prevent problems before they actually occur
Industrial communications networks – Evolutionary, standards-based networks like CC-Link IE TSN can handle large volumes of data, prioritize network traffic and reliably transfer time-critical information
Secure cloud – Industry 4.0 is all about connecting your buildings, facilities and equipment, and then putting your data in the cloud, so it can be accessed from anywhere; cloud computing also enables new as-a-service business models where municipalities lease SCADA software and get all the benefits of cutting-edge technology without a large capital expenditure
Leveraging these key technologies can help you:
Push operational capacity beyond its current limitations
Increase the productivity of plants and facilities
Make intelligent decisions that reduce costs and improve your operating efficiency
Accelerate digital transformation
Achieve a rapid return on investment (ROI)
Work with Us and Succeed
We love our customers and the challenges they bring to us. We also like to let our customers shine by discussing how we worked together to solve their biggest challenges. If you have a challenge that needs to be solved and would like to be our next BIG success story, reach out to us and let's connect!