Fear No Task
The company motto – Fear No Task – goes back four generations for the Rocheleau family. For them, it's not just a statement. It's a challenge: to innovate and make better products that bring new benefits to customers. As one of the top manufacturers of blow molding machines for the plastics and packaging industry, this motto has served them well.
Another thing that's served them well? When they find a provider that consistently delivers the highest quality products, they tend to stick with them.
Rocheleau has been using Mitsubishi Electric controls exclusively since they moved from relay logic systems to programmable logic controllers (PLCs) in the late 1980s. Mitsubishi Electric controls are in every piece of equipment they produce. And they reliably control every aspect of operation:
Motors
Temperature
Pneumatics
Hydraulics
And more
Kevin Hastings, Electrical Engineering Manager, 3rd Generation Co-Owner, and grandson of Rocheleau's founder, says controls are like tires on a car. "No matter how well you build the car, if you have a flat tire it's not going to drive down the street." Kevin says, "Controls are even more important to machines than tires are to cars. If they break down, nothing is going to work at all."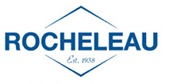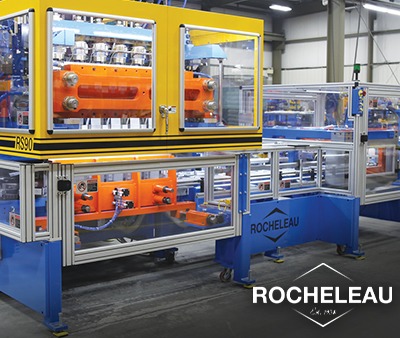 If you drink juice or milk, put sugar in your coffee, use household cleaning or personal care products, you've probably used one of the containers created on Rocheleau machines. And these containers are created incredibly fast — especially when they are created on Rocheleau's flagship machine: the RS-90 extrusion blow molding machine.
The Next Generation of Efficiency, Power and Speed
Rocheleau introduced its next-generation extrusion blow molding machine at the same time they celebrated their 80th year in business. This first-ever 6-head, 1-gallon blow molding machine fills a need in high-volume packing applications. It tackles tubs and larger bottles at significantly faster cycle times. How fast? It runs a six-cavity high-density polyethylene gallon in the mid six seconds range.
Quality You Can Count On
On a handful of occasions, a customer for whatever reason asked Rocheleau to build a machine using a different brand of controls. Fortunately, in each case Kevin was able to talk them out of it. And the customers loved the machines and ordered more. The question of using different controls never came up again.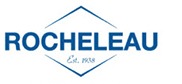 Become Our Next Success Story
We love our customers and the challenges they bring to us. We also like to let our customers shine by discussing how we worked together to solve their biggest challenges. If you have a challenge that needs to be solved and would like to be our next BIG success story, reach out to us and let's connect!